Providing a helping hand
TCU Financial Group is committed to giving back to support the communities in which we live and work. Below you can read more about some of the organizations with whom we've partnered.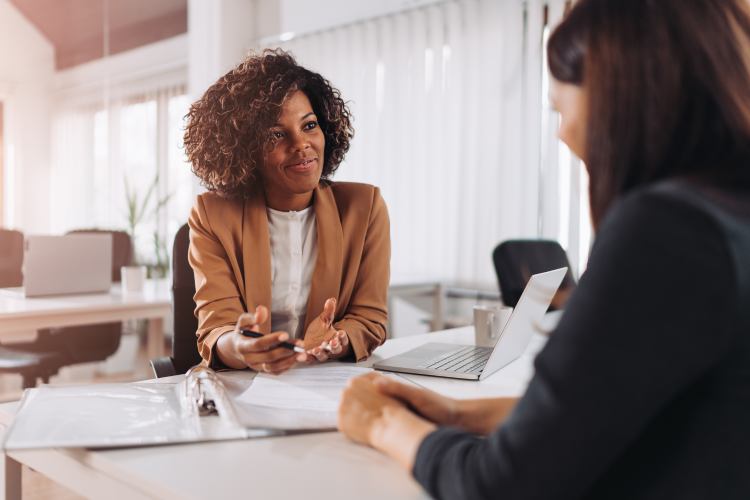 Promoting financial literacy with the YWCA
TCU Financial Group had the privilege of providing financial literacy education in support of the YWCA's four-week program for women. In addition to teaching them about financial literacy, the program helps women gain critical experience and skills in several areas such as resume writing, cover letter writing, researching and applying for jobs.
The reality of life for the women that the YWCA serves is that they may not have experience opening a bank account, writing cheques, balancing a chequebook or budgeting. Through the program, TCU Financial Group was able to help participants build these skills and gain a broad understanding of banking terminology.
C95 Radio Marathon for Breast Cancer
TCU Financial Group has been a long time supporter of the C95 Radio Marathon for Breast Cancer Research. Breast cancer is something that hits close to home as our teams have several breast cancer survivors among them. TCU Financial Group donated $500 on behalf of all our teams to help further research in this area.
Walk a Mile in Her Shoes
TCU Financial Group has eagerly participated in the Walk a Mile in Her Shoes Event at Downtown Regina City Square Plaza numerous times. This event raises awareness on gender-based violence by having participants step into red high heels and shoes and walk through downtown Regina. As supporters/walkers, we have learned that Saskatchewan has the highest rate of domestic violence in Canada, and that 50% of Canadian women have experienced abuse. We are honoured and excited to work together to end gender-based violence.
30 Days of Local
Building on the 30 Days of Local initiative which we created in 2020, every day from June 1 to June 30, we gave away a total of $7,500 in gift cards to local businesses nominated by our community members. Each day TCU Financial Group gave away a $250 gift card to a randomly selected winner to support a local business of their choice. We are pleased that this win-win initiative was able to put so many smiles on the faces of the people in our communities.

Food Security and Shelter in our Communities
In 2020, the Regina Food Bank gave out an estimated 60 per cent more food than in 2019. They had a higher request for Christmas hampers and an increased number of first-time users due to the COVID-19 pandemic. In Saskatoon, 230,879 people received emergency food hampers Saskatchewan's child poverty rate of 26.2 per cent was ranked third highest in Canada.
With the increased demand for food and shelter in our communities, we supported a number of initiatives by providing donations to the following programs:
Make Christmas Magic Regina YWCA PCL Construction Matching Donation Fundraiser – $500
Saskatoon Food Bank & Learning Centre North Prairie Annual Turkey & Ham Fundraiser - $1,000
Regina Food Bank - $1,000

30 Days of Local Initiative
In the spring of 2020, a number of public health measures were introduced to help "flatten the curve" of COVID-19 cases in Saskatchewan. As a result, our main streets and shopping malls looked very different. Some businesses temporarily closed their doors, or significantly altered how they served their customers. With the closures, also came loss of employment for some people.
We wanted to help in any way we could. So, starting on June 1, we created 30 Days of Local, a community program aimed at putting gift cards that supported local business into the hands of people who could use financial help. As its name indicates, the program ran for 30 days, and every day from June 1 to June 30, people nominated a local business they wished to support. Nominees were randomly selected daily and given a $250 gift card to spend at the local business.
Through the course of the program, nearly 8,500 people participated by nominating and promoting deserving local businesses – including everything from restaurants to greenhouses and hair salons to hat-makers. In total, TCU Financial Group put $7,500 back into the community through this program.
Creative Kids
Creative Kids and TCU Financial Group were excited to partner together in 2017. Creative Kids is a program grounded in the belief that access to artistic and cultural activities has a transformative impact on the lives of children and youth. Whether it is music lessons, dance training, visual art instruction, language classes or theatre camp, it's been proven that participation in creative activities from an early age can have deep and profound effects that endure a lifetime. Creative Kids works to reduce the financial barriers that prevent kids from participating in these activities.
KidSport
TCU Financial Group was proud to support KidSport in both Regina and Saskatoon. KidSport is a children's charity which assists children of families facing financial obstacles to participate in community sport programs so that all kids can play. The goal of KidSport is to provide children with the opportunity to achieve physical, social, intellectual and moral development through participation in sport.