Wealth Management Advisors
Meet our experienced advisors who can help you maximize your wealth.
The experienced team of advisors at TCU Wealth Management brings expertise, sound judgment and a responsible approach to investing and protecting members' wealth. Guided by their client-first perspective, through our team's inquisitive nature and collaborative approach they will work closely with you to develop a customized solution to realize your goals and dreams. You can count on the expertise and integrity of our advisors, who have been recognized for their sound investment practices by managing risk, delivering investment and tax-planning advice, and providing legal and ethical products and approaches. They'll explain investments and opportunities in plain language so you'll be able to make informed decisions.
Read more about each team member, then contact an advisor directly to discuss your needs.
Regina Wealth Management Team

Andrea Bacsu
Qualifications: CFP®, RRC®, RIS
Specialized areas of expertise: Investment advice, socially responsible investment options, retirement and estate planning, education and goal-based planning with emphasis on reducing income taxes
TCU Wealth Management
2615 E Quance Street
Regina, SK S4V 3B7
P: 306-546-1046
E: abacsu@tcuwm.sk.ca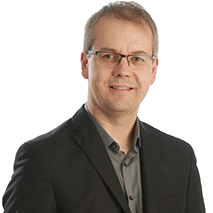 Jeff Elliott
Qualifications: CFP®, BAdmin
Specialized areas of expertise: Responsible investment options, retirement planning, investment planning
TCU Wealth Management
2615 E Quance Street
Regina, SK S4V 3B7
P: 306-546-1047
E: jelliott@tcuwm.sk.ca
Saskatoon Wealth Management Team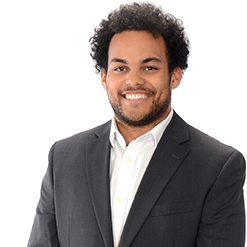 Tre Bynoe
Qualifications: CFP®, RIS, CIM®
Specialized areas of expertise: First-generation wealth creation, retirement planning
TCU Wealth Management
3130 Preston Ave, South
Saskatoon, SK S7T 0V1
P: 306-651-6745
E: tbynoe@tcuwm.sk.ca

John Hettel
Qualifications: CFP®, BSPE
Specialized areas of expertise: Broad and deep knowledge in all areas of financial planning, backed by many years of experience
TCU Wealth Management
3130 Preston Ave, South
Saskatoon, SK S7T 0V1
P: 306-651-6740
E: jhettel@tcuwm.sk.ca

Judy Sokoloski
Qualifications: CFP®, AICB
Specialized areas of expertise: Retirement planning, investment planning, building net worth, estate planning
TCU Wealth Management
3130 Preston Ave, South
Saskatoon, SK S7T 0V1
P: 306-651-6746
E: jsokoloski@tcuwm.sk.ca